Board of Directors
---
Eva Secchiari – Founder/President & Executive Director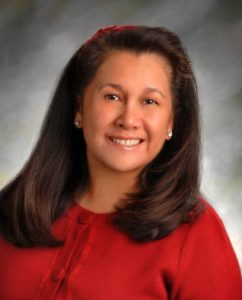 Raised in a military family, Ms. Secchiari as a Founder brings 15 years in the health care industry, ranging from direct patient care and service provider. Through her work, she interacted and supported individuals and groups from differing socioeconomic backgrounds, including the military.
She is trained in Neuro-Linguistic Programming (NLP) and Solution-Focused Coaching as a practitioner, and she earned an International Coach Federation (ICF) certification from Erickson College.
Ms. Secchiari's first-hand experiences in a military environment, professional background, and credentials are invaluable resources that enabled her to identify widespread problems shared by many active service members & veterans nationwide; and conceptualize a solution to improve the quality of life for service members, veterans and their families, as well as to help veterans reintegrate back into civilian society.
---
Nathan Atkins – Chairman and Vice President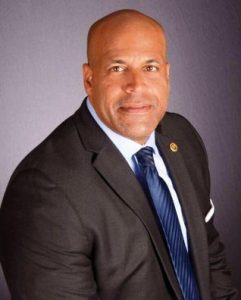 Nathan Atkins entered the business sector after eight years of service in the U.S. Army. During his service, Nathan was a participant in various operations and was part of the original combat deployment for Operation Desert Shield/Desert Storm. With his leadership capabilities clearly distinguishable, Nathan spent most of his career focusing on developing cohesive organizations, and tactical and strategic teams. Nathan has an MBA from Lake Forest Graduate School of Management.
Before arriving in the Las Vegas region, Nathan held several management and sales positions with leading companies such as AT&T, XO Communications, Intermedia, and MCI/WorldCom. Within each organization he managed internal and external accounts across the spectrum of city, county and state municipalities and in the health care sector. Nathan has an unwavering passion for life-long learning and advocating for community service. With his background in building and developing organizations he will assist Veterans LYFE Services in sustaining long term sustainability in the community.
---
Chaz Wellington – Secretary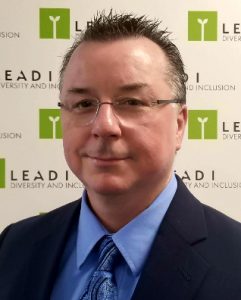 Chaz is a US Army Veteran having served 8 years as a Cannon Crew-member Field Artillery, Forward Observer Field Artillery. Battalion Commander's Driver, and Combat Military Policeman. Chaz earned the Army Achievement Medal and became a PLDC Graduate during his military career.  He earned his BA from Washington State University in Political Science in 2006, and a Masters in Hospitality Administration from UNLV in 2011.  Chaz entered the casino Industry in 1994 and has worked in this industry for the last 25 years.  He is currently employed by MGM Resorts International as a Table Games Floor Supervisor at Aria Resort and Casino.  His accomplishments include Diversity Champion, Essentials of Management, and LEAD I Graduate.  Chaz is heavily involved in community service as he served for four years as an officer for the MGM Resorts Veterans Employee Network Group, including Chair in 2018, the MGM Resorts International Community Grant Council, the College of Southern Nevada Hospitality Management Department Advisory Board, and the Nevada Hotel and Lodging Association Education Committee. Chaz brings a wealth of knowledge and experience to the table and strives continuously to have a positive impact on his community via volunteerism, philanthropy, and goodwill.
---
Leah Gonzales – Member, Board of Directors

Leah Gonzales runs a local real estate team who specialize in VA home ownership, loan awareness and education.  Leah has been selling real estate in the Las Vegas valley since 1999 and has helped 1000's of clients, most of them Veterans and Active Duty Military, realize the American dream of home ownership.  Through these efforts she has received countless awards and commendations for their team's productivity in sales and contributions to the industry.  Leah was raised in a very proud Veteran family and is a Veteran spouse. With this experience she has decided to dedicate herself to Veteran/Military advocacy through her real estate team and work with nonprofits such the Veterans Association of Real Estate Professionals, KW CARES, USA Homeownership, Rebuilding Together and Veterans LYFE Services just to name a few.
---
Peggy Kearns – Advisory Board Member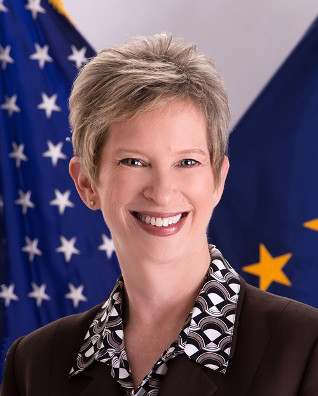 Peggy W. Kearns, retired member of the Senior Executive Service, served as Director/CEO of Department of Veterans Affairs (VA) Southern Nevada Healthcare System. Ms. Kearns was responsible for 2600 employees, a $600 million annual operating budget and the overall operations of a Medical Center, four large Primary Care Clinics; a Community Resource and Referral Center; a Veterans Recovery Center; an Outpatient Clinic in Pahrump, Nev.; and a Rural Outreach Clinic in Laughlin, Nev.
Ms. Kearns began her career with the VA as a Dietetic Intern at the Hines (Ill.) VA Medical Center in 1983 and, prior to her current appointment, served as Director/CEO of the Aleda E. Lutz VA Medical Center in Saginaw, Mich. She has a master's degree in Adult Health Education from Indiana University, a master's degree in Organization and Management from Capella University and a bachelor's degree in Nutrition from Purdue University. Ms. Kearns is a Registered Dietitian, is board certified as a Fellow in the American College of Health Care Executives and a VA Certified Mentor.
---